Kokomi Shiina
From Girlfriend Kari Wiki
Introduction
「…ふにゃ?はい、椎名です…?えっ!?ここ、隣のクラス!?わわっ、あの、すいません、間違えました!その、寝ぼけまして…恥ずかしい…」
Description
A second-year student belonging to the rhythmic gymnastics club. She is said to be the ace of the club and is extremely popular.
She loves sweets, but she constantly regulates this so she can perform well.
Anime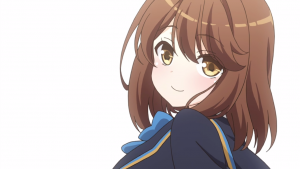 Kokomi Shina is the main character of the anime and as such is often a main focus of the episodes.
Songs
Solo
Group
Cards